This week's theme is:
BATTLEFIELD 3
.
Discuss your thoughts on this week's Signature Of The Week.
Here are some topics to discuss:
Who's going to win?
What you think of the theme.
Some Things that should be changed next week.
etc.
NO FLAMING
NO ENTRIES HERE
Rules:
Collaborations Allowed
No Ripping
No Premades
No Flaming
1 Entry (if it gets rejected, your loss READ THE RULES NEXT TIME)
Max Size: 500x250 = horizontal || 250x500 = vertical
NO Animations
NO changing your entry
*Entries thread*
Schedule
This weeks prizes:
Winner: 15,000 vBux and 100 reputation
Runner Up: 5,000 vBux and 50 reputation
If there are any questions, problems or concerns please post here. If I don't respond PM me.
Last Weeks SOTW Winners:
Winner:
Anglo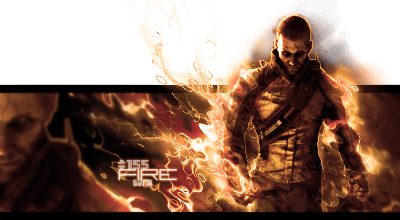 Runner up:
RD Designs