While a rumor that a member of ps3news named TUHTA, have managed to find the key 3.72 by a method of his own design, the person on whom many eyes are steered, just published on the PS3NEWS Site, a video apparently showing the 3.72 CFW in action. In it, we can see that the PS3 3.72 firmware is that it can install pkg and even launch. And it is certainly not a spoof because TUHTA connects to the PSN without any concern.



I quote ::

Quoted Message
Hello everyone,
Quoted Message

As promised, here are the pictures of my CFW 3.72 I was able to create thanks to theextracted key CloneSkeet and my achievement.

As you can see, it has the following characteristics:

1. Using the official PSN (PlayStation Network)
2. Launch homebrew
3. Launch of backups (I will make a new video next week to show you this feature)

I work hard and do my best.

Here are the materials I used:


A CloneSkeet (a clone of ProgSkeet), delivered by Indonesian guys (thank you for the copy =)
Update #1 10/20/2011.

Quoted Message
A disturbing detail has been reported by several members of Logic-Sunrise and other sites.Indeed, one can see at the beginning of the video is not the TV icon in the XMB while from 1:37, it is clearly visible. But the category (Services TV / video), since this firmware 3.70,does not appear in the XMB ™ menu if no service is used. So fake?
Update #2 10/20/2011

Quoted Message
In reality, the TV category only appears after you launch a game in some so it seems normalthat it is the same on the video. For those who think that TUHTA used a PS3 debug firmwareor debug, this is apparently not the case because otherwise the PSN icon on the XMBwould be red. By cons, according GaryOPA, ps3crunch administrator, he published the picture (picture below) come from the twitter of uf6667 (Progskeet).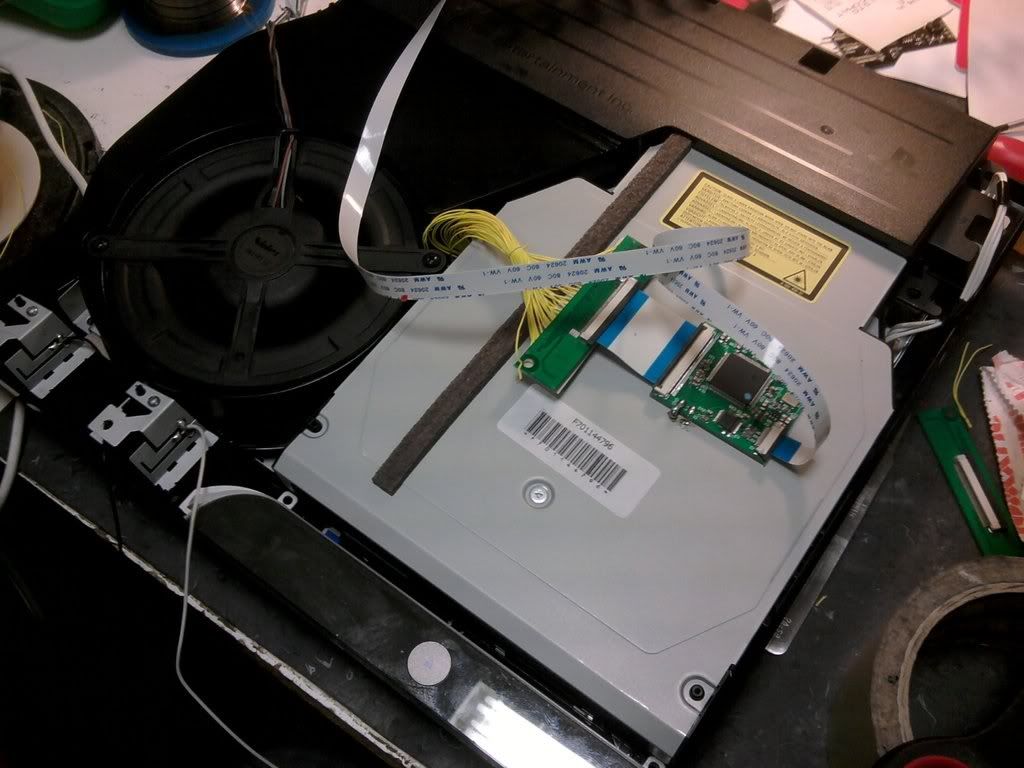 The rumor is it becoming a reality? We will soon be fixed.
:mask:
Source :: Ps3News - Ps3Crunch - Logic-Sunrise - RealityGaming - Twitter ->
uf6667